Every woman applies makeup so that it could make them more beautiful.
This woman showed just how much can makeup change one's appearance
Online media LADbible posted a video showing a Chinese woman applying her makeup.
Check out the video of the woman below.
In the video, a woman named Qi Huahua shows herself without any makeup.
She starts to apply her makeup starting with foundation.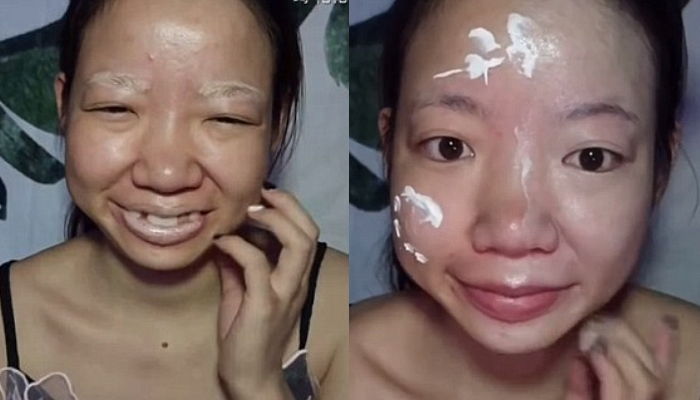 First she applies the skin and lotion thoroughly, followed by whitening cream, foundation and powder for skin correction.
After smoothing out her skin she goes onto correcting her eyebrows.